Professional Nashville Wedding Photographers
Book Now to Make Your Wedding Beautiful! Get your Waterfall, Castle, Log Cabin, 1800's Magnolia Room or Theater! Check out our Venues! Book today! Ask about Overnight Accommodations and our All Inclusive Packages.
Make your special day a beautiful and intimate celebration when you hire our professional Nashville wedding photographers. We will capture your special moments in both professional photo and video shoots and have several elopement packages to choose from. Celebrate your union by posing for photos with a scenic waterfall or pond backdrop. Enjoy the beauty of nature as you pose for gorgeous wedding photography! Please see our portfolio for previous shoots we've done for our happy clients. Our wedding photographers look forward to making your day extra special! Book your wedding celebration with We Eloped Nashville today.
Elopement Package Spotlight –
EVINS MILLS
We Eloped Nashville has 100% full access to waterfall elopements via Evins Mill. Carmac Falls is a beautiful waterfall that we have full access to. You can view the waterfall at www.evinsmill.com. We also have full access to the Evins Mill cascades! Book now for your Spring and Summer waterfall elopement! All inclusive packages. Ask about overnight accommodations!
All Inclusive Nashville wedding photography package at Evins Mill: $900 – $1545
All Inclusive Evins Mill
The Daytrip Elopement Package includes…
Access to the entire property's public spaces from sunrise to sunset
One private changing room
A gourmet sack lunch
Officiating services
Photo shoot at a variety of locations:

Base of 90ft high Carmac Falls (requires the 2-hour option)
Iconic bridge spanning Evins Mill Pond
Bank of Evins Mill Pond
Historic Gristmill and Granary
Cascades of Evins Mill dam
The Overnight Elopement Package includes everything above plus…
One night's accommodation
Hors d'oeuvres & four-course dinner
Full breakfast w/ eggs-to-order
Gift tray, wildflower bouquet & robes
Enhanced turn-down service
Coverage options for these packages include…
1 hour of Photography/Videography/Officiant
1.5 hours of Photography/Videography/Officiant
2 hours of Photography/Videography/Officiant
In-House Officiant, included with each package, or bring your own Officiant.
Dak Alley is an official Tennessee Officiant and is educated on the latest TN marriage laws.
A religious or non-religious ceremony can be accommodated. We include our Officiant with every package. Just let us know what you prefer!
TN Marriage Law
You will need a TN marriage license if you want to elope in Nashville or its surrounding cities. Whether you are a TN resident or not, you still must obtain a TN marriage license prior to your elopement. This is obtained at the County Clerk's Office. There are 95 counties in TN. Please contact Davidson County Clerk's Office for further information.
Tennessee requires both bridal parties to be 18 years old
Both parties must have a valid driver's license, passport, or birth certificate. If your social security number is not printed on your driver's license you will need to bring a social security card with you.
If you are not a United States citizen, you must provide a valid passport.
If you have been married before you will also need the month and year of your divorce or the date of your deceased spouse's death. If either individual had a name change in their divorce and has not had their driver's license updated, they will need to provide a certified copy of the divorce decree.
There is no waiting period or blood test needed. You may get married the same day your wedding license is issued and you may obtain your license up to 30 days prior to your wedding, however the license is only valid for 30 days. Both parties must be present to obtain a license.
Marriage licenses range from $90-$110 and several clerk offices only accept cash.
Save time and start the marriage license process online. The marriage license application process can be very time-consuming. However, filling out your personal information online will allow the County Clerk to process your application more efficiently, which will save you a considerable amount of time. Also, the information entered will be forwarded directly to the appropriate County Clerk's office, further adding to the efficiency of the application process. You will need to use your marriage license within 30 days of the date issued.
Picture Perfect
Precious moments that happen only once in a lifetime. It is We Eloped Nashville's privilege to be invited in to capture these moments.
With our Nashville wedding photographers, you will get our experience and dedication to making your elopement unforgettable and worry-free from beginning to end!
Beautiful Locations for your Minimony, Microwedding, or Elopement!
Our Nashville Wedding Photography
Has Been Featured In:
---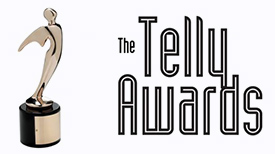 Some of our Videos